Colour Scenepanel with rotary dimmer
Change the colour of TC DALI drivers with a Colour Scenepanel switch.
The switch works with DALI DT8 drivers which support TC colour modes.
Four discrete buttons with warmer and cooler dimming buttons and on / off buttons with corresponding brightness dimming control.
+ Full dimmable control of DALI light fittings with a rotary knob.
Up and down dimming is achieved by turning the knob left or right.
On and off control can be activated by pushing the switch in.
Works with DALI light fittings, relays and loads.
On/Off and dimmable control.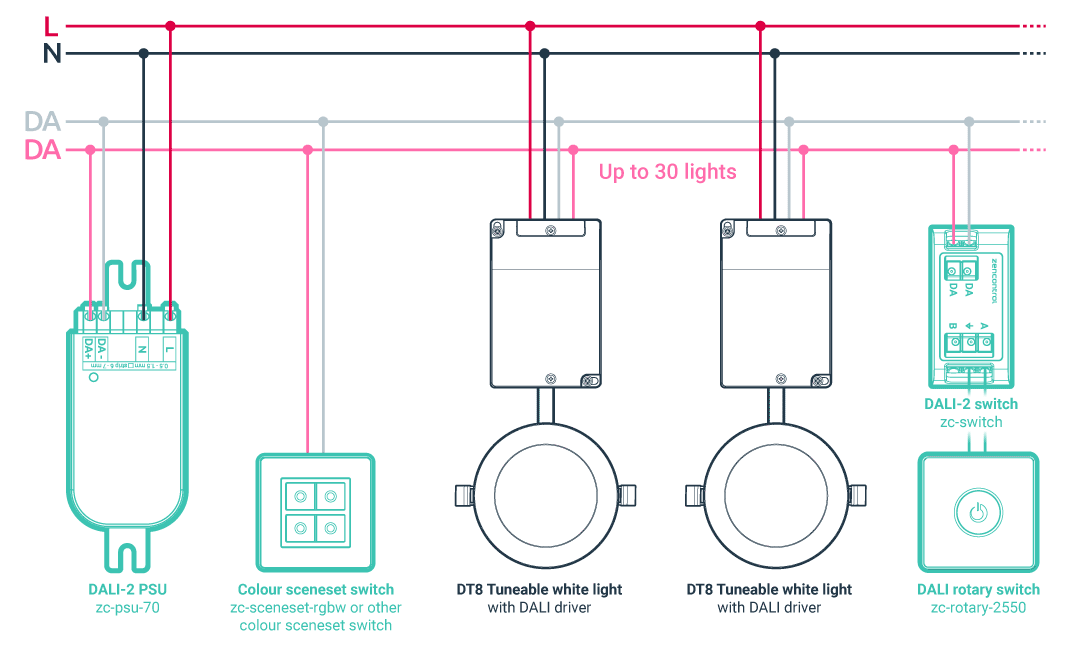 Discover our Smart driver