Message Queuing Telemetry Transport (MQTT) is a lightweight, publish-subscribe network protocol that transports messages between devices.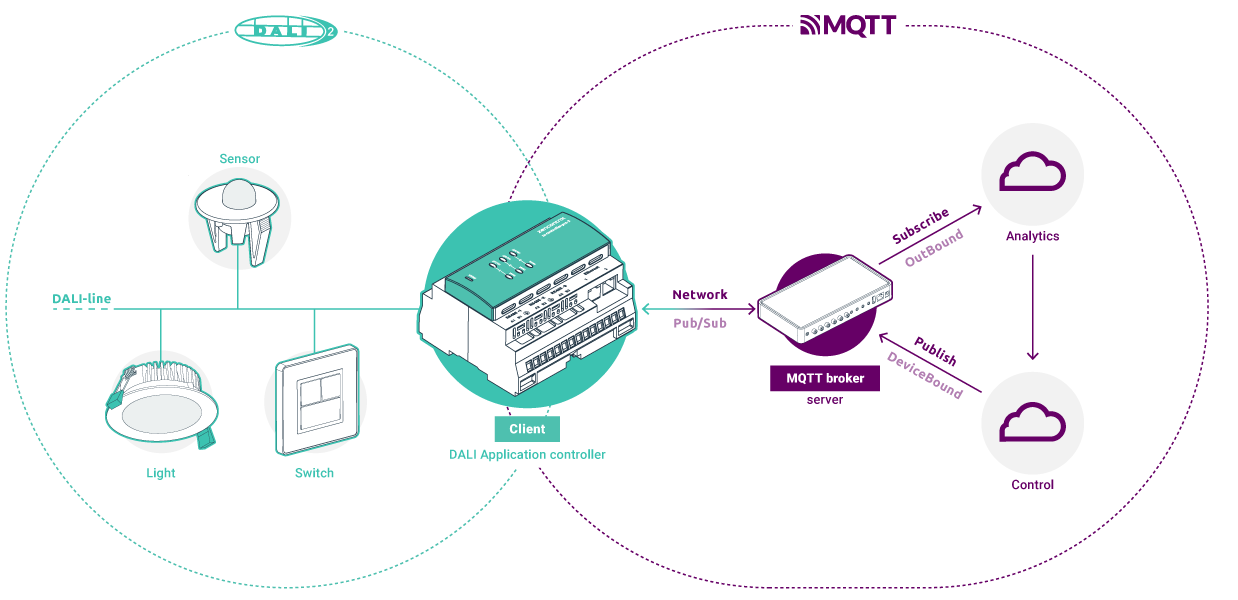 Events
MQTT Clients can subscribe to the zencontrol Application Controller
to receive updates to switch and sensor states that are seen on the DALI-2 bus.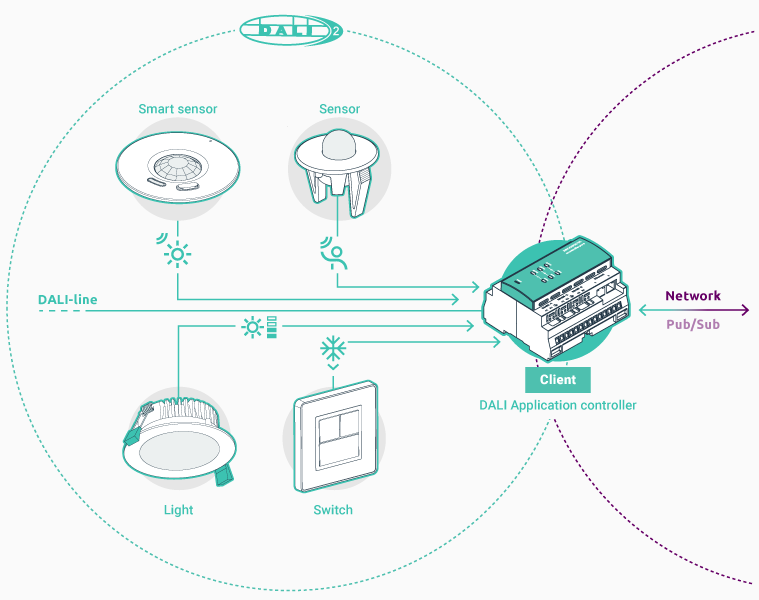 Control lighting and other devices
MQTT allows Clients to send translated JSON DALI-2 lighting commands directly to the zencontrol Application Controller.

Control the lighting, recall scenes, or toggle relays.
MQTT makes it easy to encrypt messages using TLS and authenticate clients using modern authentication protocols.
zencontrol offers easy integration with other systems and device
zencontrol's powerful Application Controllers are able to process MQTT events and subscriptions quickly which allows clients to collect and react to data as it happens.
Support
zencontrol's Cloud services analyse, store and transform the data helping stakeholders understand the performance of the building.
Our controllers
zencontrol has a wide range of controllers and control devices, many of which are compatible with MQTT.
[zendesk_request_form subject="Customer Inquiry" attachments="0″ group="campaign" redirect="//zencontrol.com/inquiry-received" size="4″]