Beautiful and stylish capacitive touch with an anodised frame and glass faceplate.
Unique
switch labelling
The switch is supplied with a glass faceplate that can be laser etched or screen printed with a label of your choice.
The aluminium frame acts as a guide to ensure quick alignment and easy attachment.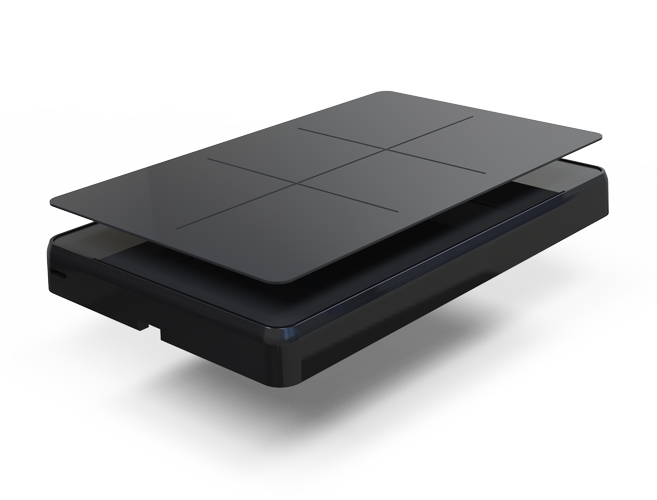 Audio
feedback
With an inbuilt speaker the switch provides user feedback with a selectable button press and dimming sound.
Visual and audio
warn indicators
Before the lights turn off, the switch can be configured to warn the user with an audio cue or visual flashing indicator which is perfect for sensor-less environments.
The flashing indicator provides a visual guide to the user who may be presented with a multi button switch.
Users pressing the flashing switch will extend the on period. This indicator takes the confusion out of lighting control and is an excellent aid to users.
Illuminated
sign
Turn your switch into a controllable illuminated sign.
Ideal where you need to communicate a predefined state.
Each button can be selected as a DALI addressable LED light allowing control and enhancing the buildings functionality.
Temperature sensors
everywhere
An inbuilt temperature sensor allows for the rooms temperature to be measured within the ideal height within the room.
Send the temperature measurement to the air conditioning control system via BACnet or MQTT or send to the cloud for a better understanding of the buildings temperature.
All zencontrol smart switch products include an inbuilt temperature sensor conveniently allowing sensors to be placed into every room.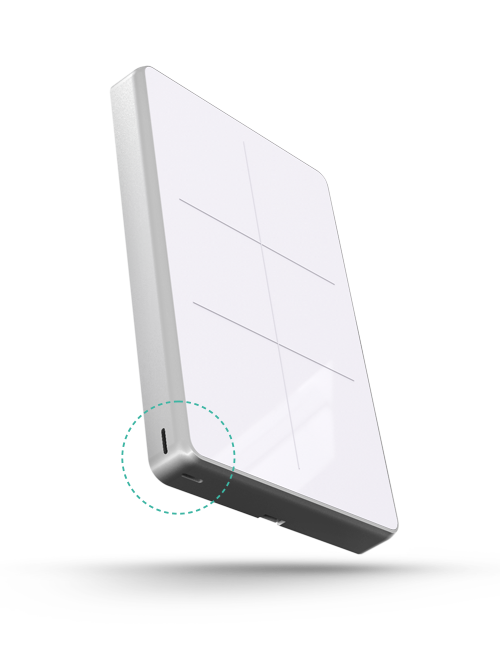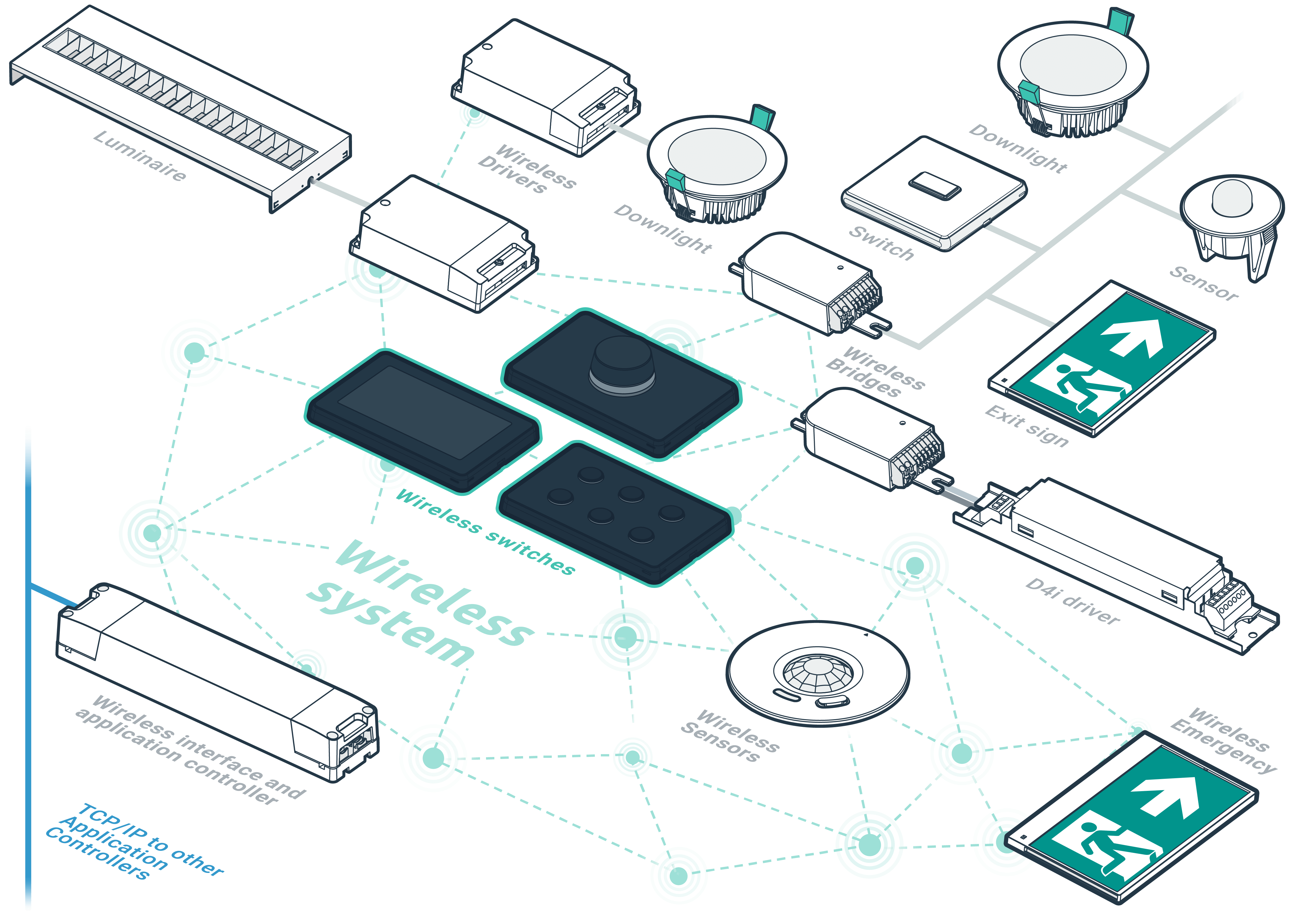 Wireless, DALI-2 or Hybrid Solutions
Experience seamless integration with zencontrol systems, offering wireless, wired-DALI, or hybrid solutions for your building's needs. Our smart switches serve as a wireless bridge, ensuring that both wired and wireless systems collaborate flawlessly. Achieve a fully functional building environment with zero compromises.
zencontrol connect
Introducing zencontrol connect—your gateway to effortless control and smart building management. Easily pair smart devices either wirelessly or via DALI to create an intelligent ecosystem. With zencontrol connect, you gain unparalleled control over both wireless and DALI lighting, allowing you to fine-tune light levels, set timeouts, and activate advanced features like corridor hold. Customise your network with a versatile range of smart devices, including switches, sensors, relays, and more.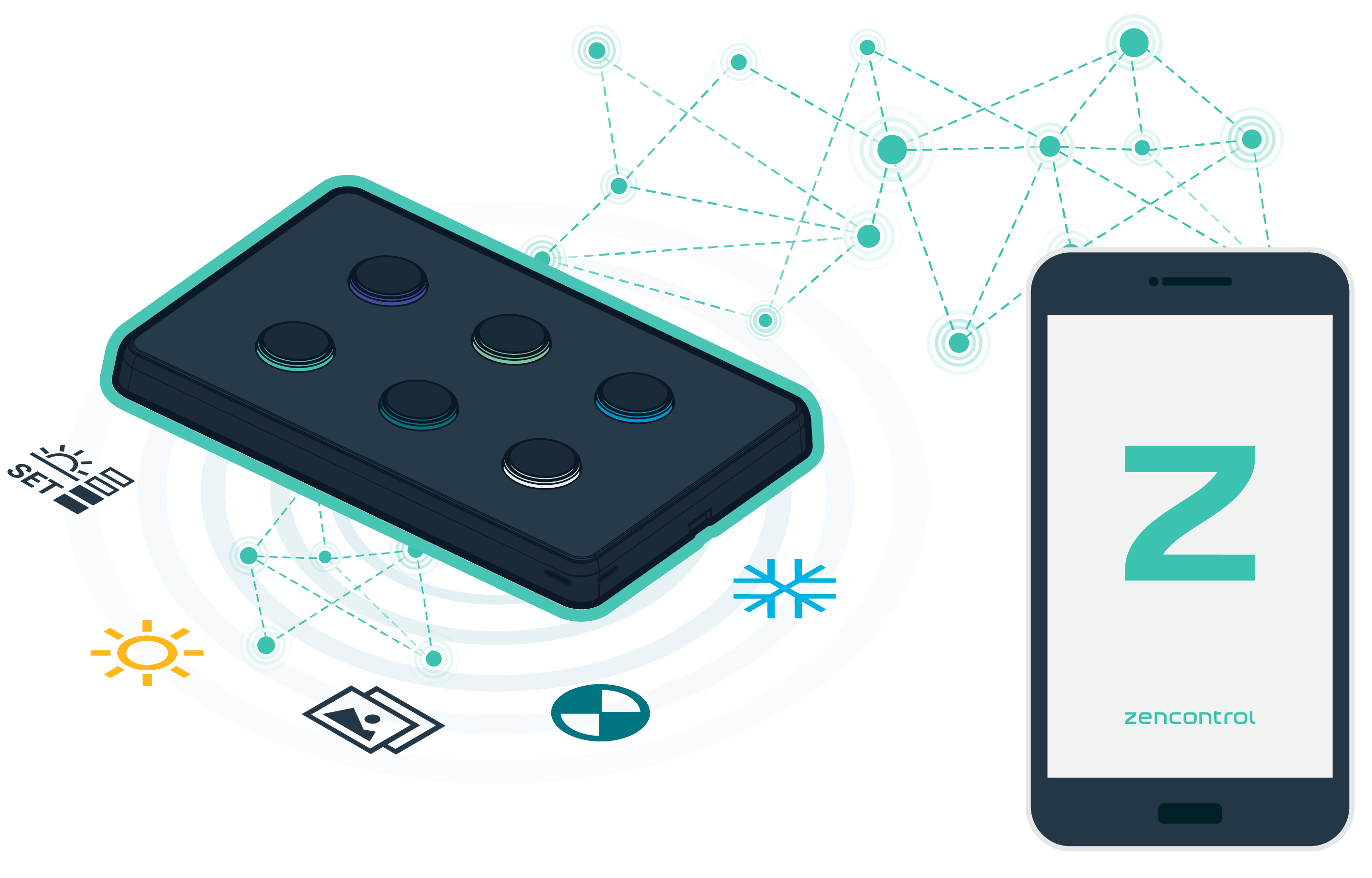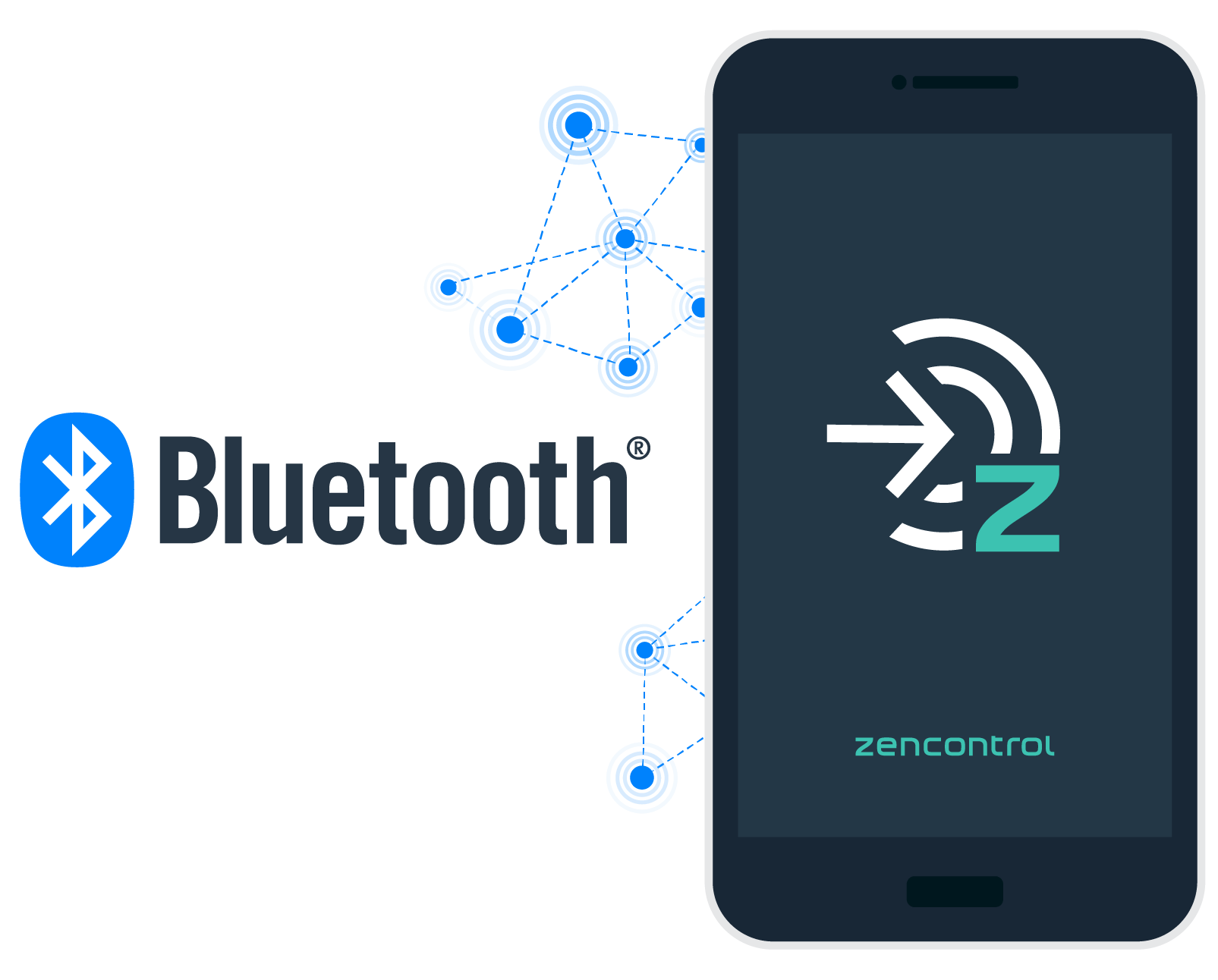 Bluetooth Commissioning
Easily set up and commission your device via Bluetooth. With the zencontrol app, simply scan and connect to configure the device to your needs.
Adjustable LED
brightness
8 levels of adjustable LEDs brightness allow the LEDs to be dimmed in low light areas.
Change the led brightness at different times of the day when used with a zencontrol control system
Missing out by not using zencontrol in your building? Contact us to find out how zencontrol can enhance your experience
Contact us
Switches
Check out our range of switches.
Learn more
Find product specification, datasheets and instruction sheets below