Beautiful and stylish capacitive touch with an anodised frame and glass faceplate.
Unique
switch labelling
The switch is supplied with a glass faceplate that can be laser etched or screen printed with a label of your choice.
The aluminium frame acts as a guide to ensure quick alignment and easy attachment.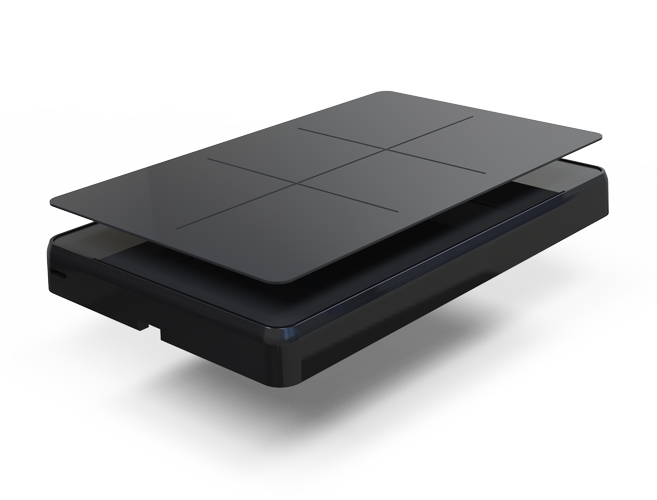 Audio
feedback
With an inbuilt speaker the switch provides user feedback with a selectable button press and dimming sound.
Visual and audio
warn indicators
Before the lights turn off, the switch can be configured to warn the user with an audio cue or visual flashing indicator which is perfect for sensor-less environments.
The flashing indicator provides a visual guide to the user who may be presented with a multi button switch.
Users pressing the flashing switch will extend the on period. This indicator takes the confusion out of lighting control and is an excellent aid to users.
Illuminated
sign
Turn your switch into a controllable illuminated sign.
Ideal where you need to communicate a predefined state.
Each button can be selected as a DALI addressable LED light allowing control and enhancing the buildings functionality.
Available as
wireless, wired-DALI

, or can act as a wireless

bridge

between wireless and wired installations.
Hybrid solutions
With a zencontrol system, wired and wireless systems work together seamlessly to create a fully functioning building with no compromises. The zc-sst only draws 2mA from the DALI line and can act as a wireless bridge.
Supports zencontrol standalone mode
Use any zencontrol smart product
to create a standalone network.
Control is made simple with the zencontrol smart product family. Just connect a smart switch wirelessly to the smart relay controller to control the load.
From recalling scenes, dimming lights to complex scenarios such as corridor dimming, and with world class low latency high data rate interfaces, the smart switch capacitive touch provides full functional control with easy setup.
Temperature sensors
everywhere
An inbuilt temperature sensor allows for the rooms temperature to be measured within the ideal height within the room.
Send the temperature measurement to the air conditioning control system via BACnet or MQTT or send to the cloud for a better understanding of the buildings temperature.
All zencontrol smart switch products include an inbuilt temperature sensor conveniently allowing sensors to be placed into every room.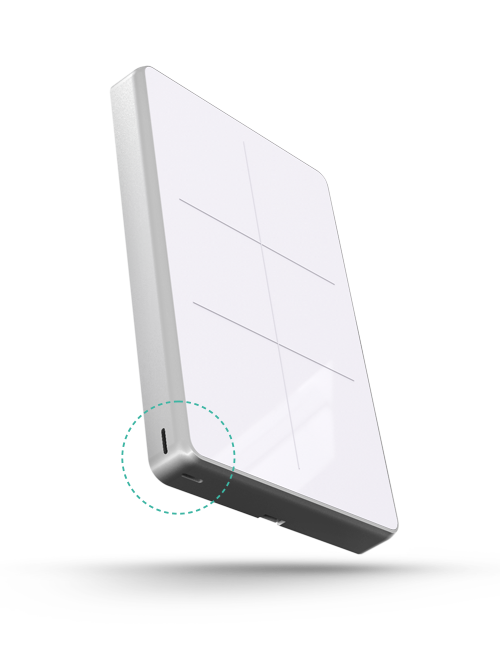 Adjustable LED
brightness
8 levels of adjustable LEDs brightness allow the LEDs to be dimmed in low light areas.
Change the led brightness at different times of the day when used with a zencontrol control system
Missing out by not using zencontrol in your building? Contact us to find out how zencontrol can enhance your experience
Contact us
Switches
Check out our range of switches.
Learn more
First out of our Smart Switch series the Display (zc-ssd) comes in wired and wireless with endless possibilities for its use.