The zencontrol range of thermal sensors provide

wireless, DALI-2 connectivity


and

advanced sensing capabilities.
Real presence sensor
Leveraging cutting-edge thermal sensor arrays, the zencontrol thermal sensor offers precise human presence detection in any room—even when occupants are stationary. With its low-resolution design and onboard processing, the sensor ensures accurate sensing without compromising privacy. Experience unparalleled accuracy in occupancy sensing for smarter, more efficient, and privacy-conscious spaces.
Multiple zones
Unlock unparalleled flexibility with zencontrol's thermal sensor, capable of configuring up to 4 distinct sensor zones from a single device. Ideal for diverse settings like aged care homes, where one sensor can monitor multiple areas such as the bed, armchair, and remaining space, enabling targeted alerts and lighting control. Or split a room into two zones, each with its own lighting control. Achieve precise, area-specific sensing without the complexity.
People Counting
Elevate your space management with the zencontrol thermal sensor, designed to accurately count people entering and exiting an area. Not only does it track movement, but it also reports real-time occupancy levels for any room or zone. Optimise your space with data-driven insights, all from a single sensor.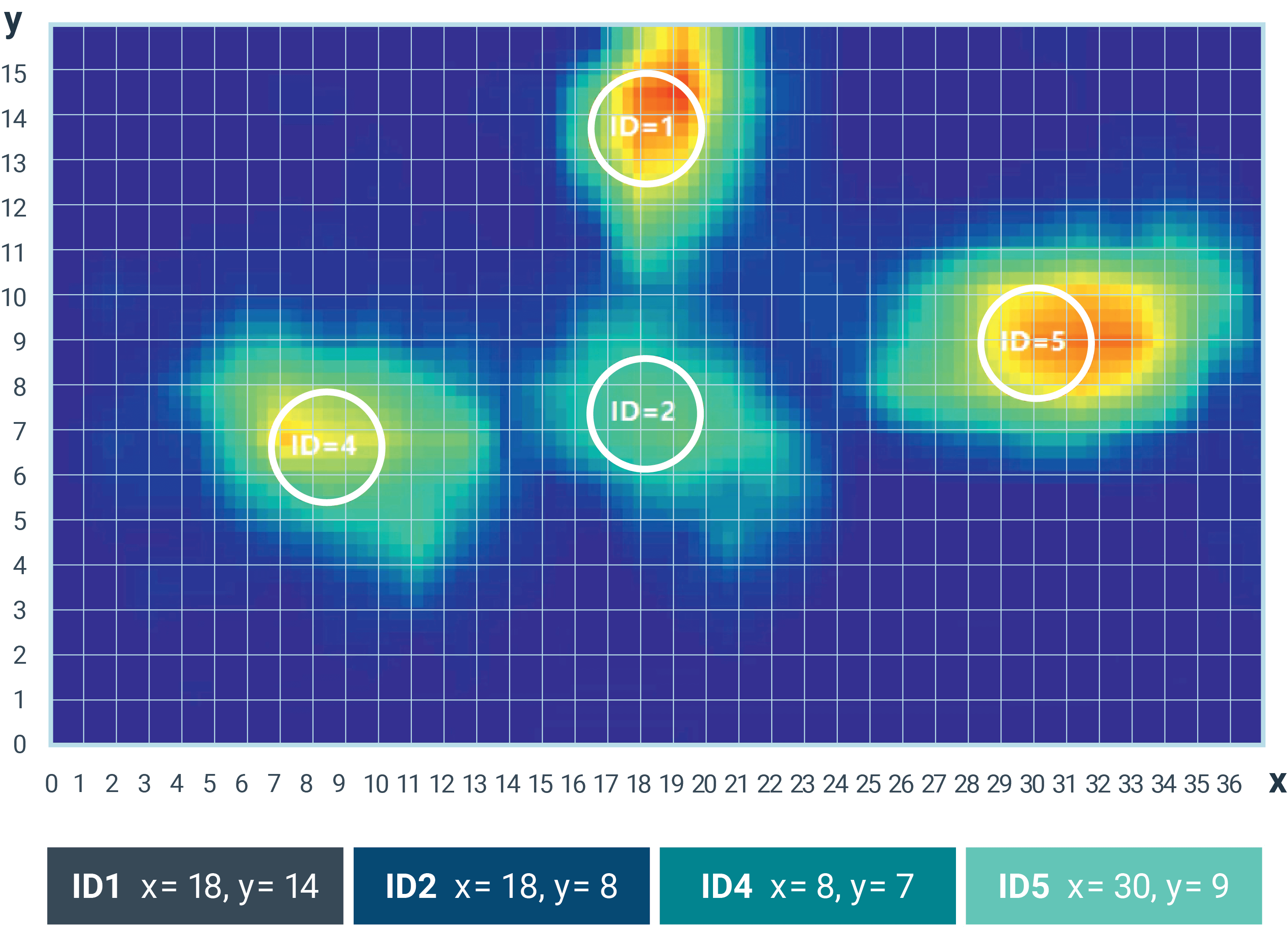 XY/ tracking of people
Experience near real-time visualisation with zencontrol cloud heatmaps, capable of tracking multiple people per sensor.
Gain immediate insights into occupancy and movement patterns, all at your fingertips.
Temperature alerts
Harness the power of IEC62386-306 with zencontrol's temperature alert feature. Set customised temperature thresholds to trigger warnings or specific actions—like closing blinds if a room gets too hot when unoccupied, or sending an alert for immediate attention if a spot temperature rises too high. Smart temperature management, simplified.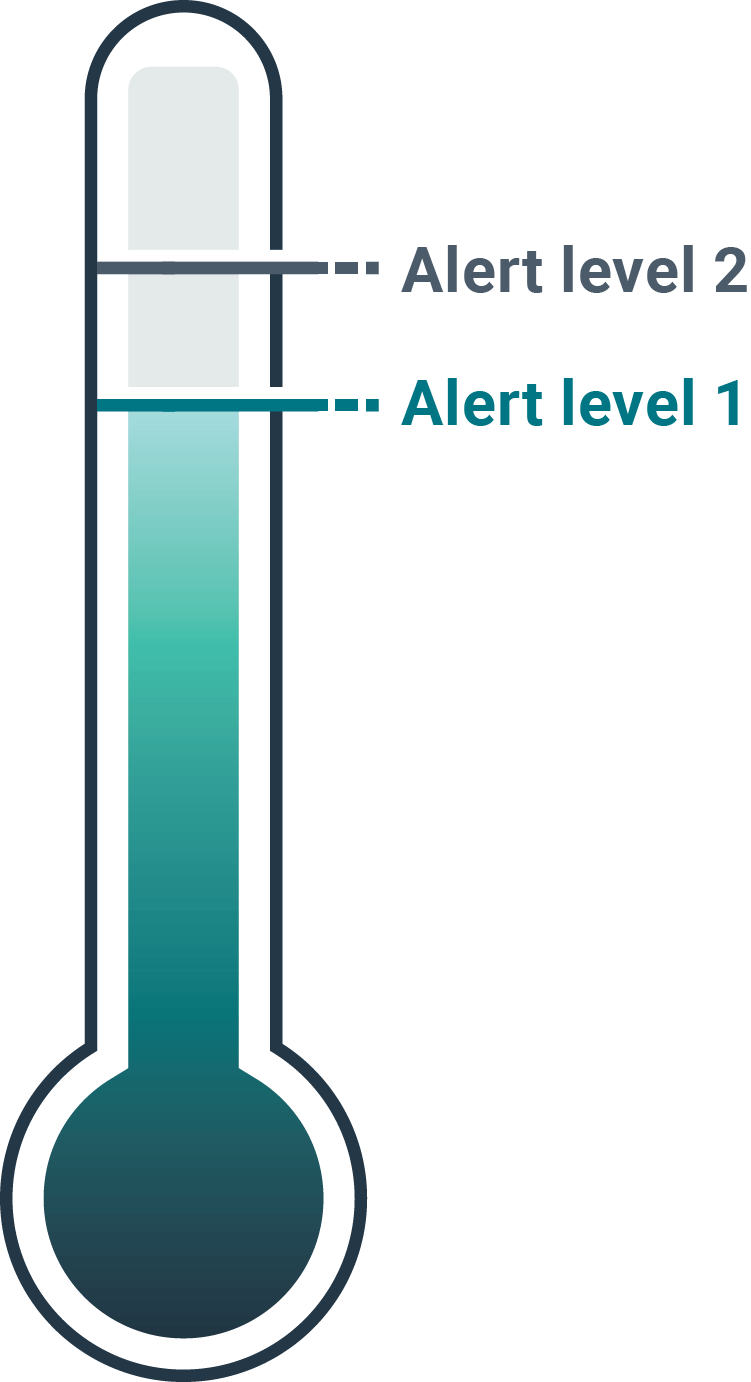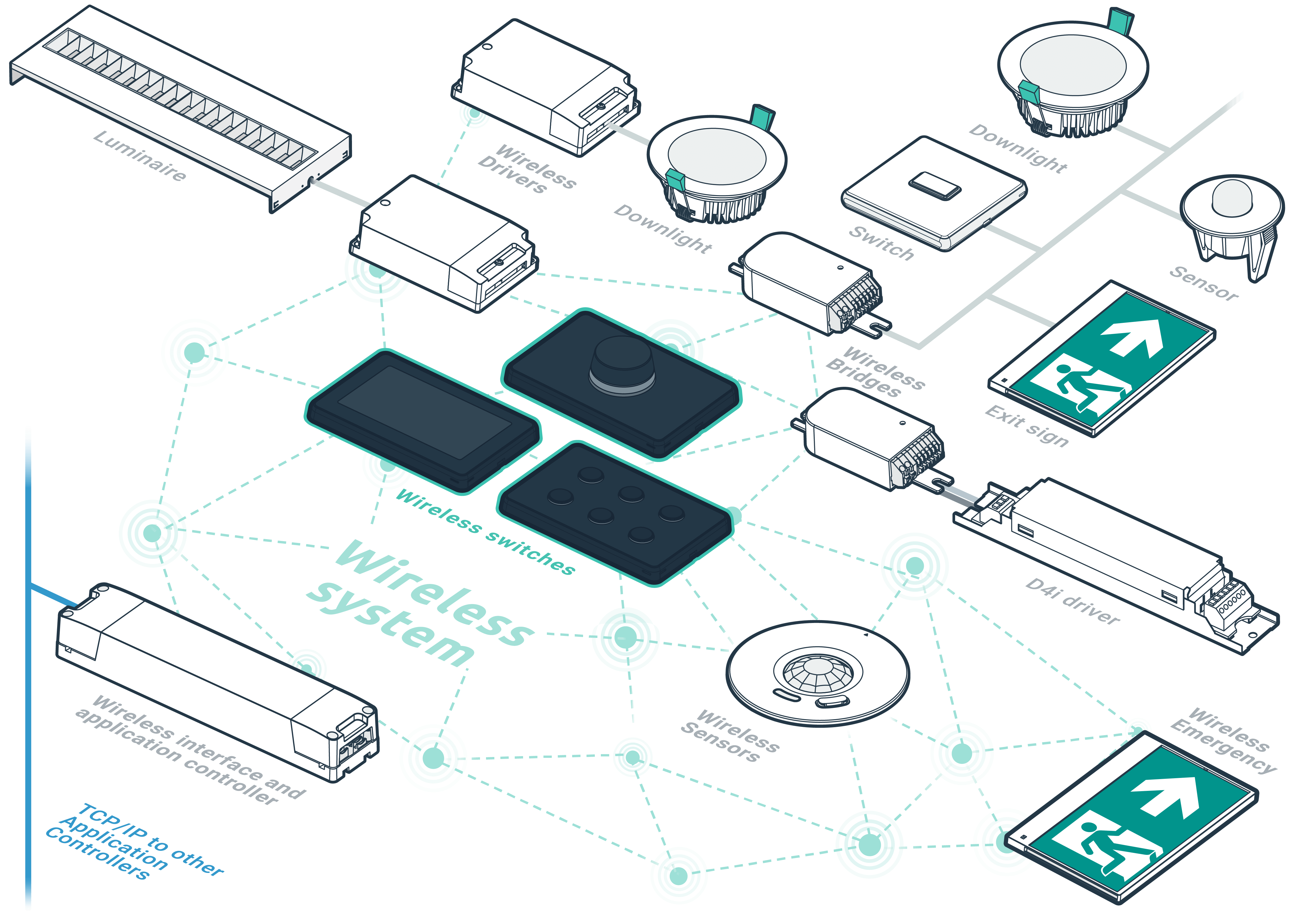 Wireless, DALI-2 or Hybrid Solutions
Experience seamless integration with zencontrol systems, offering wireless, wired-DALI, or hybrid solutions for your building's needs. Our multi-sensor serves as a wireless bridge, ensuring that both wired and wireless systems collaborate flawlessly. Achieve a fully functional building environment with zero compromises.
zencontrol connect
Introducing zencontrol connect—your gateway to effortless control and smart building management. Easily pair smart devices either wirelessly or via DALI to create an intelligent ecosystem. With zencontrol connect, you gain unparalleled control over both wireless and DALI lighting, allowing you to fine-tune light levels, set timeouts, and activate advanced features like corridor hold. Customise your network with a versatile range of smart devices, including switches, sensors, relays, and more.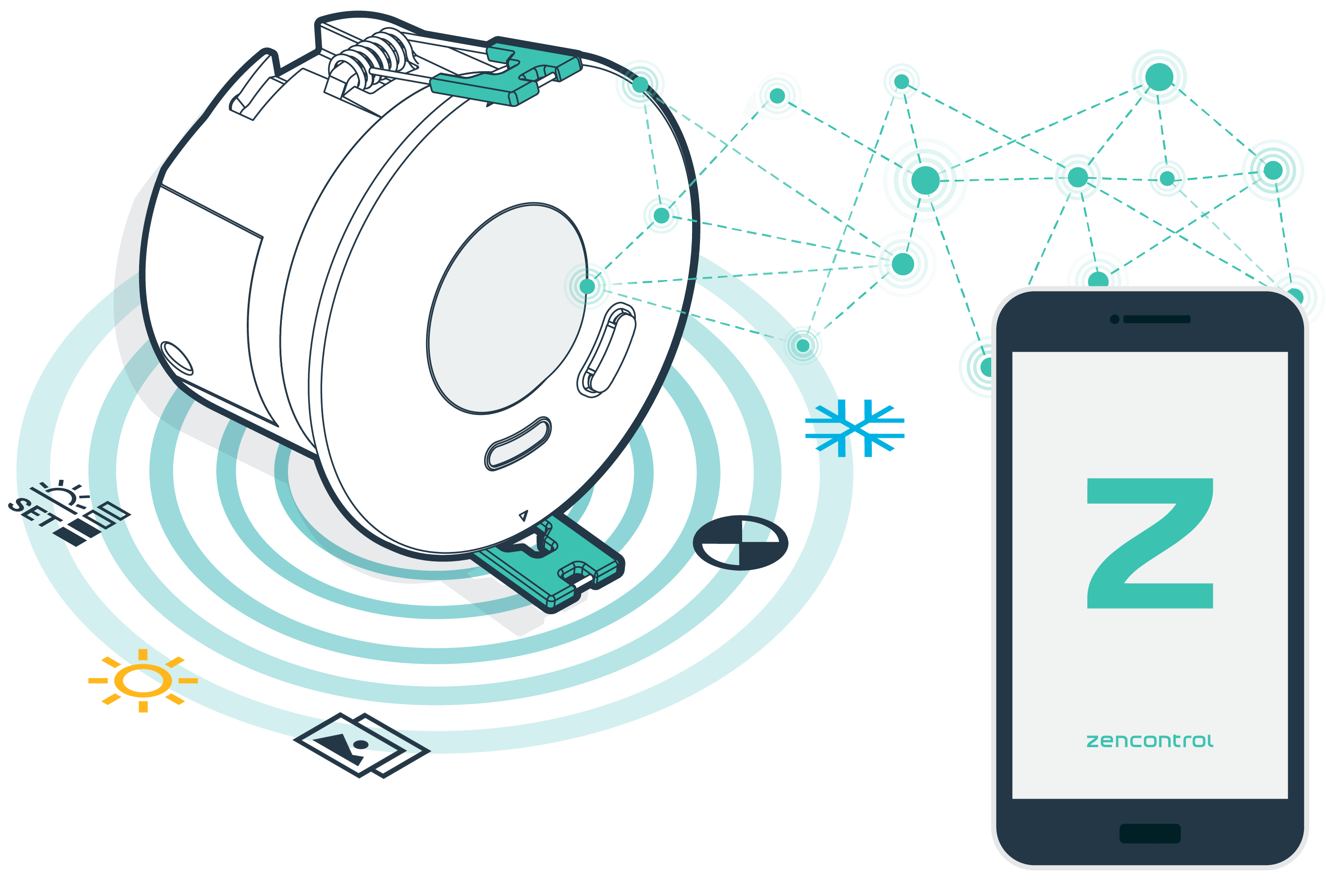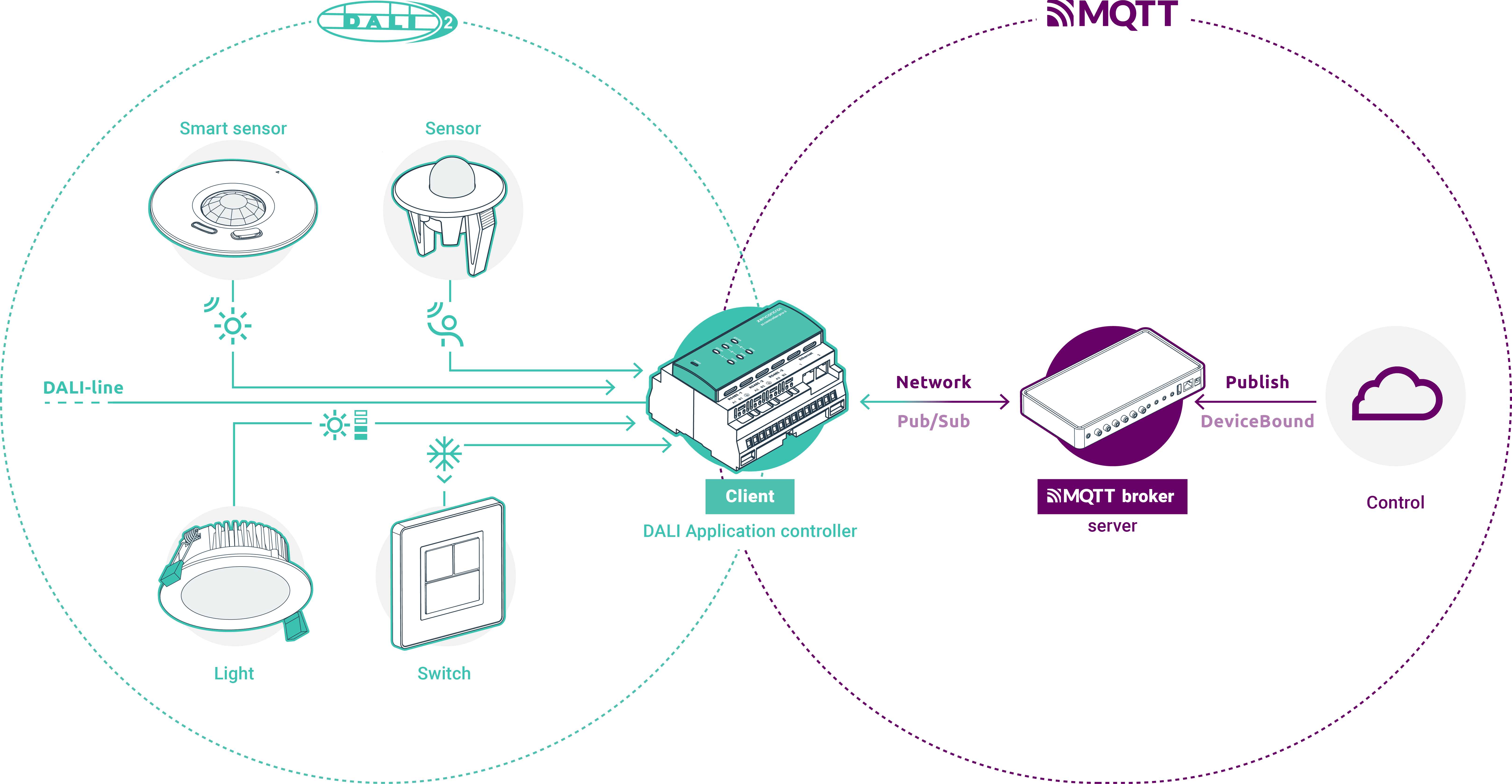 Interface to other systems
Easily integrate zencontrol sensors into your existing infrastructure with the capability to stream sensor data to external control systems via MQTT or BACnet. Gain real-time insights into building performance and make data-driven decisions effortlessly. Seamless connectivity for smarter building management.
(Requires a zencontrol application controller.)
Standardised protocol
Leverage the versatility of zencontrol's multi sensor, built on the IEC62386-306 standard for seamless integration with wireless and DALI-2 systems. Compatible with a broad spectrum of sensors like eVOC, eCO2, and more, it triggers specific DALI-2 events and alerts based on set conditions. A unified, vendor-agnostic solution for cost-effective and efficient IoT sensor deployment.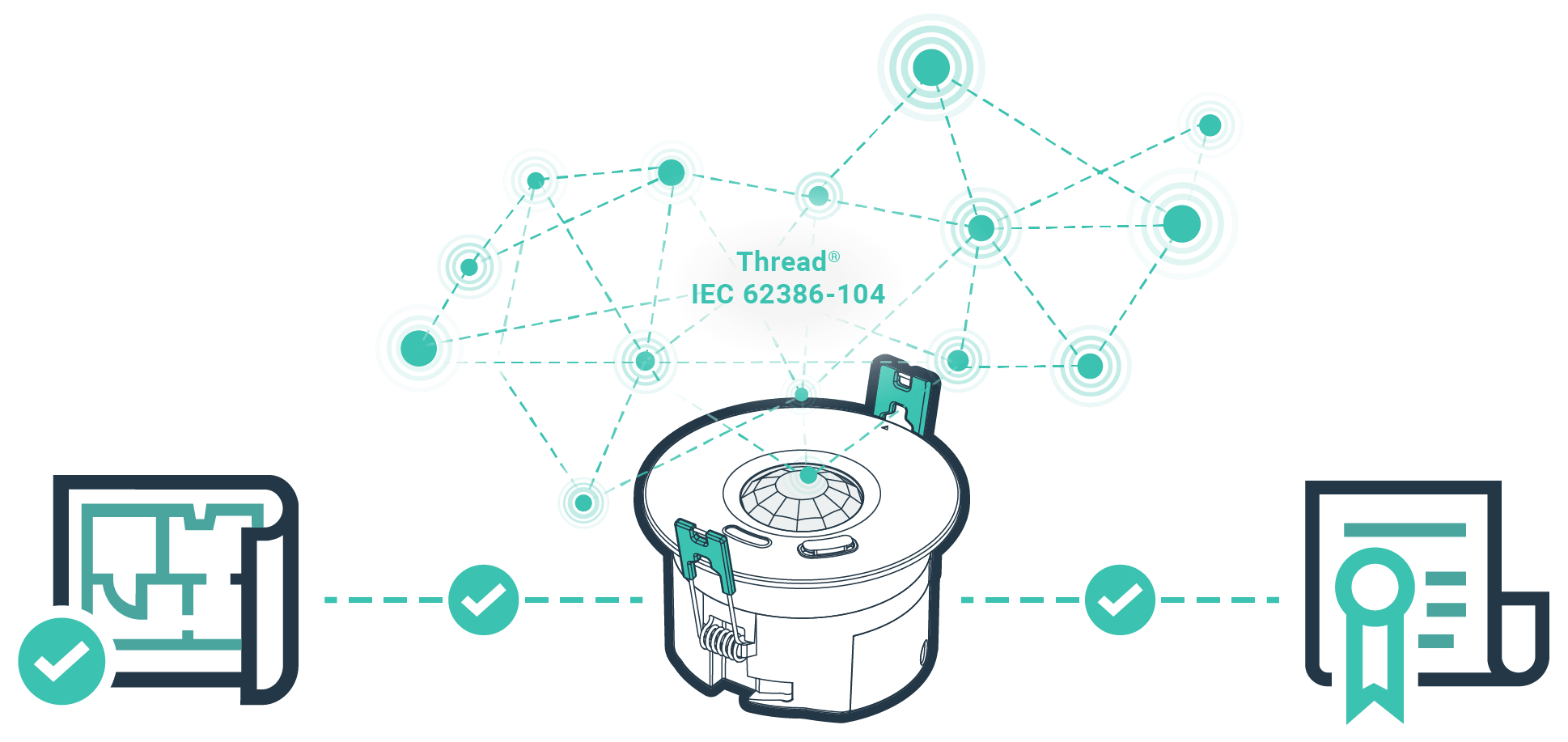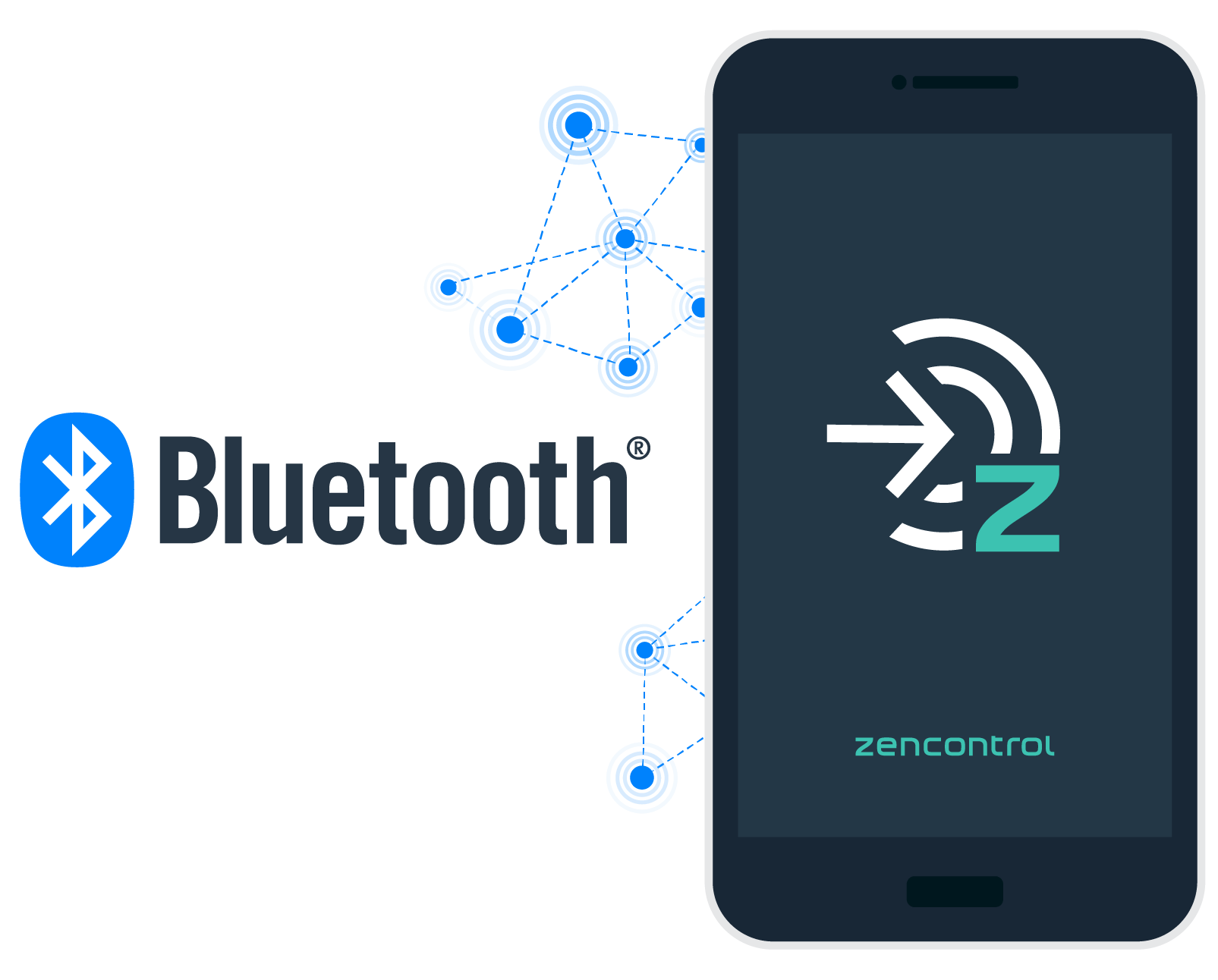 Bluetooth Commissioning
Easily set up and commission your device via Bluetooth.
With the zencontrol app, simply scan and connect to configure the device to your needs.
zencontrol sensor range
Unlock unparalleled control and flexibility with our diverse range of sensors. From simple to complex scenarios, our sensors can be tailored to meet almost any requirement. Explore the full spectrum of possibilities and find the perfect sensor solution for your needs.
Resources
zencontrol has a full range of wireless products. Learn more and discover solutions using the below resources.