Perfect integration
Made to use with Somfy Digital Network™ (SDN) whilst removing the complexity of interfacing to other systems.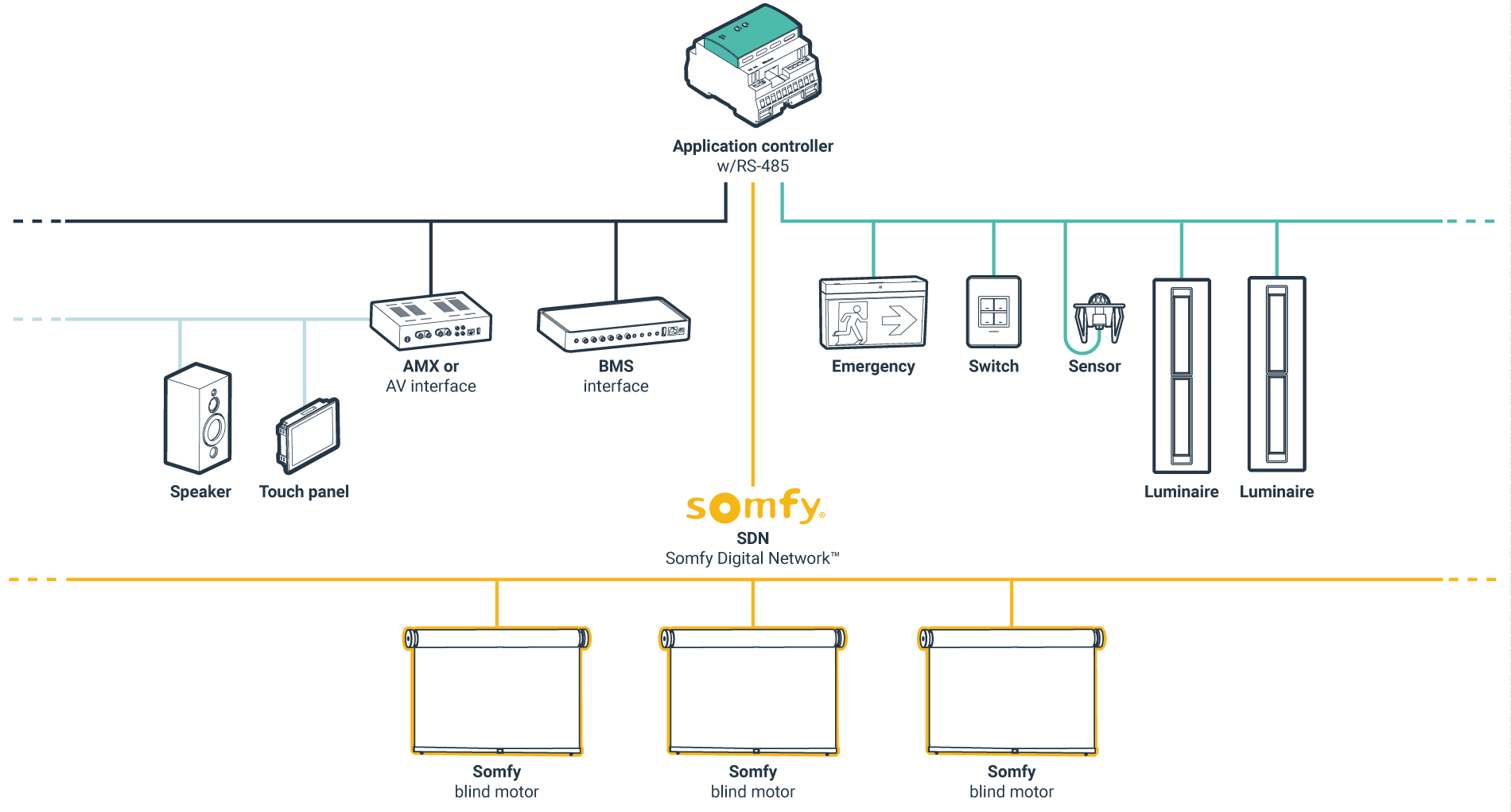 Multiple RS-485 blinds
Suitable for one line with of up to 12 RS-485 motors per controller
The Blind control Scenepanel
The zencontrol blind control Scenepanel switch supports up/down, open/close and stop functionality.
Up (open)
Down (close)
Stop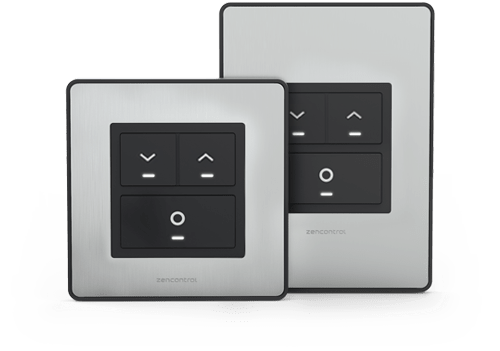 Schedules
Automate positions throughout the day, automatically reduce glare during afternoon or morning sun. Blinds can also be set to exact heights and can consistently recall the same position across multiple units.
Virtual DALI device
The virtual DALI device allows control just like any other DALI luminaire, assign scenes, groups, physical min an max levels for total control. As a virtual DALI device the blind motors can be controlled in the same groups as regular luminaires.

Protected outputs
Application controller outputs have been programmed to be fault tolerant and will ensure protection of the motors.
Resources
Check out more information and downloads related to the Application controller w/RS485.