Discover our PWM controller range.
Introducing our enhanced PWM controllers, now featuring the powerful 10A 4-channel LED PWM dimmer with support for DALI wired and wireless interfaces, as well as the 6A 4-channel LED PWM controller designed for wireless control.
Designed to support 12 - 24V DC LED strips
Maximum power capacity 240W (10A x 24V) or 144W (6A x 24V)
10A PWM controller is equipped with a field mount enclosure, enabling convenient remote mounting for enhanced flexibility in installation.
6A features a compact form factor, making it highly convenient for integration into extrusions and space-constrained installations.
Customise your space
with switchable modes.
This product supports both DT8 and DT6 with the ability to switch between modes.
It comes with DT8 RGBW, two tuneable white controllers or four DT6 controllers which are compatible with DALI-1 control.
Large pass through terminal
blocks for easy wiring.
Suitable for soft wiring systems, the slim profile of the 10A PWM controller allows it to fit through a 90mm downlight cut-out for easy installation.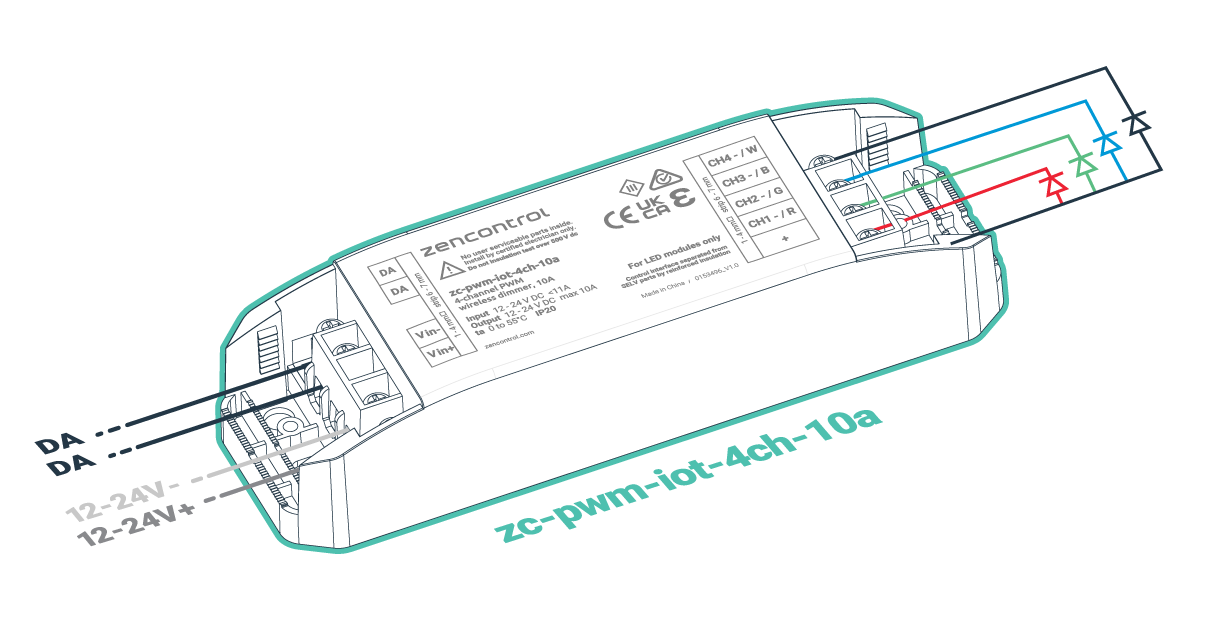 Wireless, DALI or hybrid soultions
Experience seamless integration with zencontrol systems, offering wireless, wired-DALI, or hybrid solutions for your building's needs. Our smart devices serve as a wireless bridge, ensuring that both wired and wireless systems collaborate flawlessly. Achieve a fully functional building environment with zero compromises.
Control from any zencontrol

smart switch product.
zencontrol connect
Introducing zencontrol connect—your gateway to effortless control and smart building management. Easily pair smart devices either wirelessly or via DALI to create an intelligent ecosystem. With zencontrol connect, you gain unparalleled control over both wireless and DALI lighting, allowing you to fine-tune light levels, set timeouts, and activate advanced features like corridor hold. Customise your network with a versatile range of smart devices, including switches, sensors, relays, and more.
Bluetooth commissioning
Easily set up and commission your device via Bluetooth. With the zencontrol app, simply scan and connect to configure the device to your needs.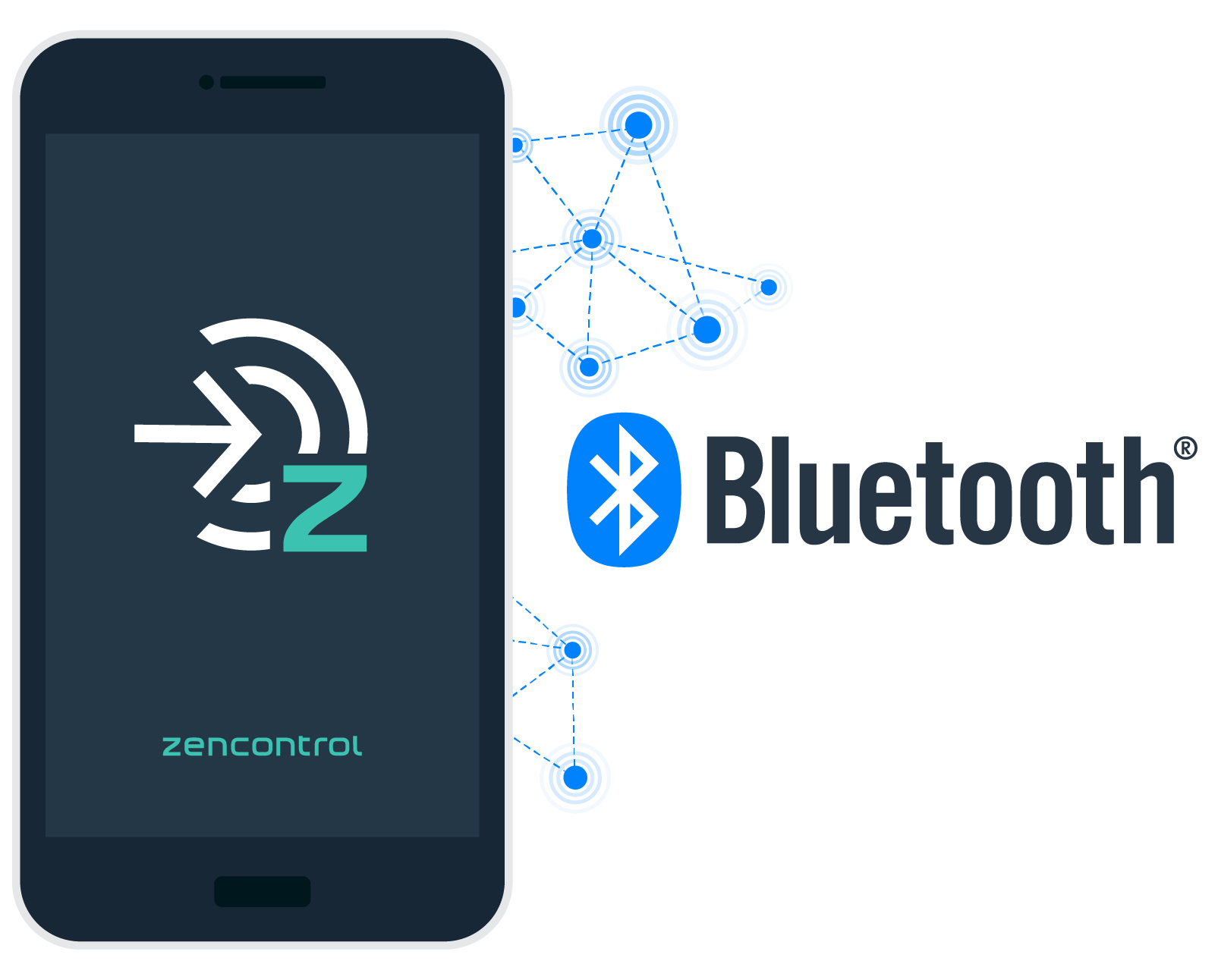 Missing out by not using zencontrol in your building? Contact us to find out how zencontrol can enhance your experience
Contact us
Learn more
Next out of our PWM controller series the 6A LED PWM controller (zc-pwm-iot-4ch-6A) comes in wireless with endless possibilities for its use.