Multiple sensors
Use two or more sensors for better detection of motion which is ideal for large rooms or areas.
Provides sensor control of DALI lighting, relays and loads.
Turns the lighting on when a person is detected.
When no motion is detected for 15 minutes, the lighting will go to a low light level before switching off.
All sensors must have no motion before the lighting will turn off.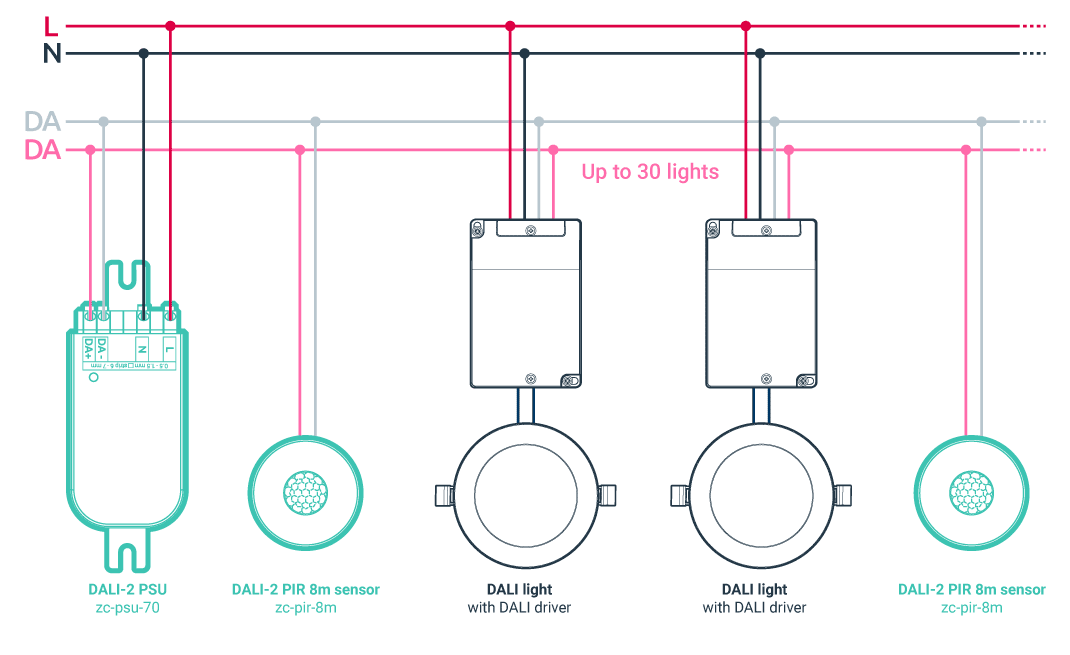 Discover our Smart driver