Smart switch display
Our smartest Scenepanel wall switch to date
offers endless possibilities at your fingertips
Full-colour 4″ touch screen,
800×400 resolution
High-quality touch screen with capacitive touch interface, visual feedback, temperature and proximity sensor.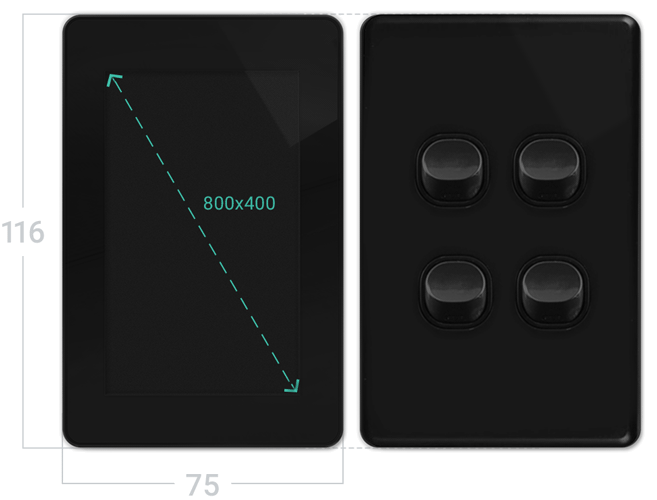 Easy to use
Intuitive design makes this Smart Switch easy to use and set up. Each switch functions as a DALI-2 pushbutton or absolute input and allows for:
Single-button dimmer control
Action switches
Toggle switch
Sequences actions
Get creative
and design a button

to suit your needs.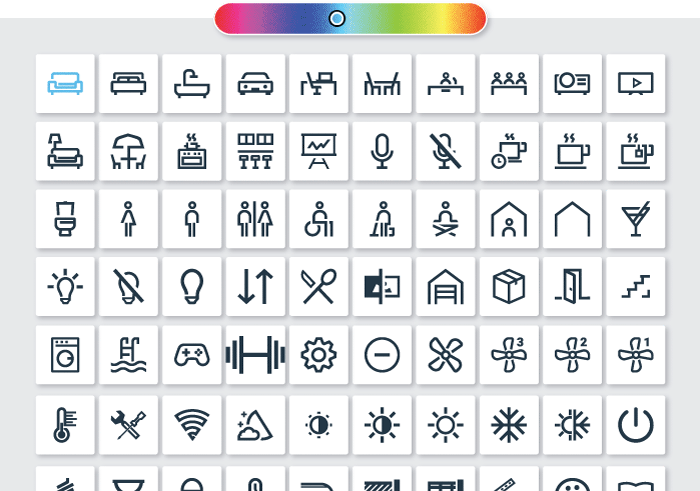 Inbuilt proximity sensor
automatically wakes the screen
Wake the screen from sleep mode by bringing your hand close to the screen.
Not all features are available in all markets or models. Please refer to the product datasheet for the specification of a particular model.
Customise the language shown
Support for multiple languages
Use the labelling technology to make spaces more comfortable with different languages that suit the diversity of the building.
Available as
wireless, wired-DALI

, or can act as a wireless

bridge

between wireless and wired installations.
Hybrid solutions
With a zencontrol system, wired and wireless systems work together seamlessly to create a fully functioning building with no compromises. The zc-ssd only draws 2mA from the DALI line and can act as a wireless bridge.
Learn more
First out of our Smart Switch series the Display (zc-ssd) comes in wired and wireless with endless possibilities for its use.