Scenepanel dimming with sensor
The zc-scene switch will provide four scene levels (25%/50%/75%/100%) without the need for programming.
Press the button a second time to turn the lighting off. Works with DALI light fittings, relays and loads.
On/off and scene recall control.
+ Sensor control of DALI lighting, relays and loads.
Turns the lighting on when a person is detected.
When no motion is detected for 15 minutes, the lighting will go to a low light level before switching off.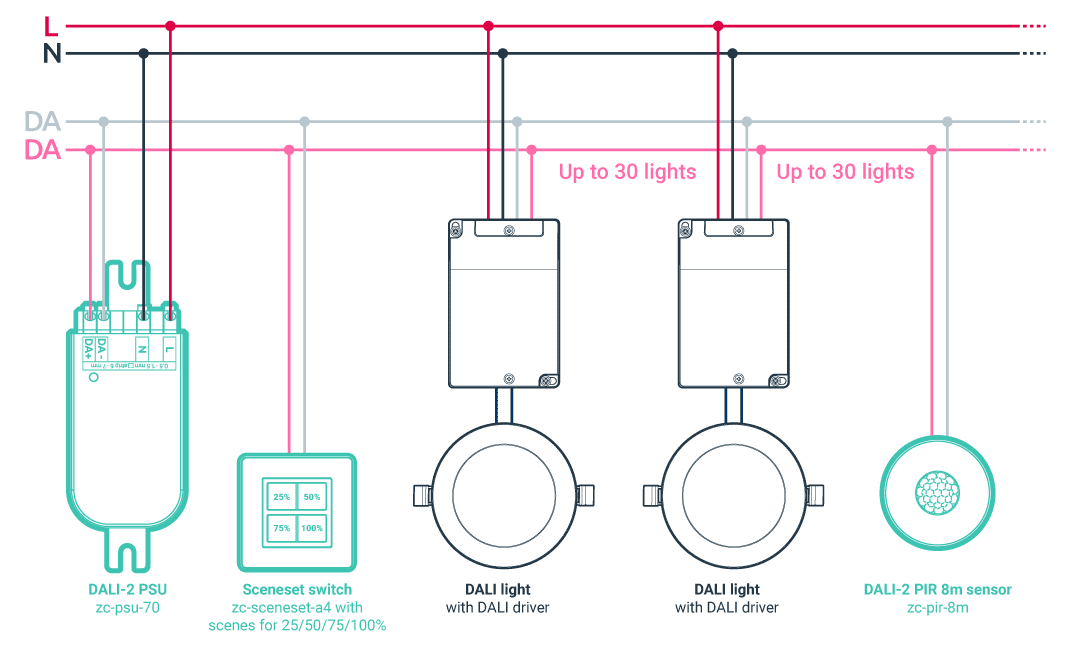 Discover our Smart driver