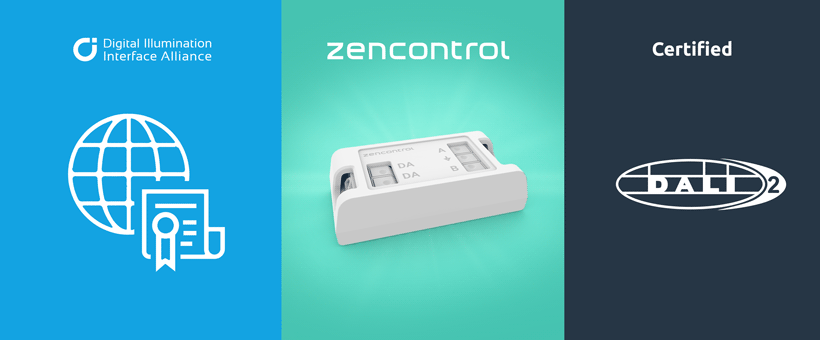 World First
World First DALI-2 certified input device
zencontrol is pleased to announce that it's DALI-2 switch (zc-switch) is the first DALI-2 input device to be certified by the DiiA.
With the recent release of the DALI-2 test sequences by DiiA, certification for part 301-304 of IEC62386 is now possible.
With over 50,000 DALI-2 switches already installed around the world, zencontrol will continue to lead with compliant DALI-2 products and systems.
Check out the zc-switch Specifications now, or see how the zc-switch can work with other products.
"The zc-switch is the worlds first DiiA certified DALI-2 input device"
---
About DiiA
The Digital Illumination Interface Alliance (DiiA) is the global industry alliance for DALI lighting control.
DiiA was established in response to industry requests for an independently-verified certification program that covers the functionality specified in DALI-2, the latest version of the DALI protocol