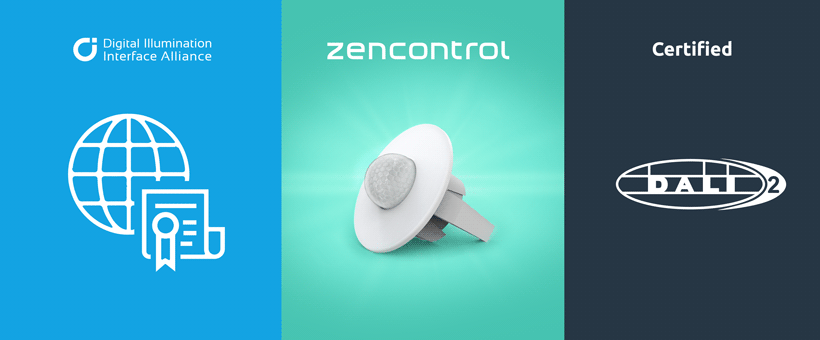 Worlds first- 303 & 304 certified products
We have done it again!
Today we are excited to announce our zc-pir sensors have been officially certified by the DiiA. This certification once again demonstrates zencontrols commitment to DALI-2 and represents the first devices compliant to IEC62386-303 and IEC62386-304.

Additionally, we have received official certification from DiiA for our zc-sceneset switch plates and our zc-switch product, which was the worlds first certified DALI-2 input device.

DALI-2 certification is the core benchmark in ensuring compatibility between manufacturers of DALI-2 devices (ECD's) and drivers (ECG's), with most mainstream driver manufacturers already shipping DALI-2 LED drivers as standard.

Our customers already appreciate the benefits that a DALI-2 system brings, the certification step reinforces to the world that zencontrol is a leader in DALI-2 controls. With the deployment of thousands of zencontrol DALI-2 control systems around the world our customers are experiencing true innovation without risk or compromise.

Want to know more about DALI-2? Check out out our DALI vs DALI-2 comparison brochure
"zencontrol has done it again! The zc-pir sensors have officially been certified by the DiiA."