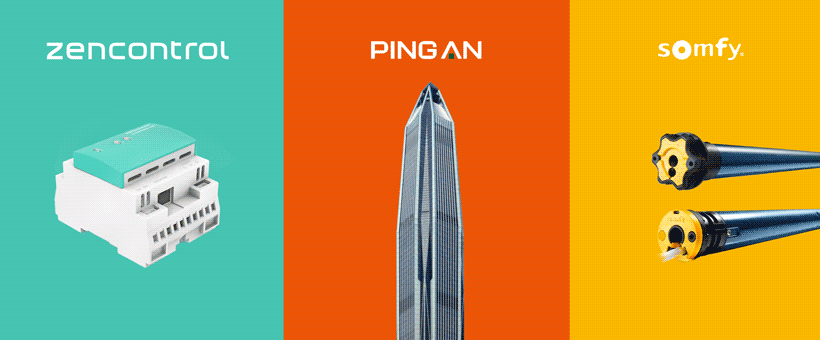 Taking blind control to new heights
Our New RS485 Somfy blind controller is now available and is already in use in China's second tallest building, the Ping An Insurance Finance Center. Located in Shenzhen, Guangdong it will be standing tall at 599.1 m( 1,965 ft) with 115 levels. Our new RS485 controller has been installed to control a large number of Somfy digital blinds and DALI lighting control.
Our solution used the Somfy Digital Network™ (SDN) and virtualises the somfy blinds as fully controllable DALI devices. This allows the installers to group, add scenes or control the blinds in the same manner as DALI devices thus greatly simplifying the control and setup.
Discover the blind control solution behind China's second tallest building here
Or read more about the exciting building project here