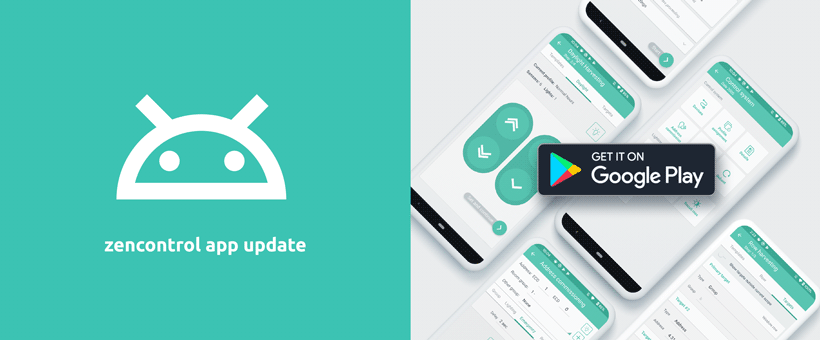 zencontrol app update
zencontrol Version 1.4 App released
Today we are proud to launch the next update to the zencontrol commissioning App for Android.
With our latest release we have added new workflow steps allowing the user to quickly and easily commission light level configurations. Users now can setup features such as Daylight harvesting, Twilight, Row harvesting and Task tuning. With all our workflow management tools, users can track, set and configure the progress from the Cloud.
Version 1.4 also introduces an updated layout making it easier to navigate. Visit the Android play store to download the app and fully appreciate the new features today.

---
Not signed up to the zencontrol Cloud?
zencontrol Cloud is an enhancement to standard lighting control. While all zencontrol buildings can operate without a cloud connection, adding cloud control provides a faster and more manageable solution. You can find out more about zencontrol's Cloud system here or discover the possibilities for improving you commercial lighting control system today with zencontrol analytics and sign up today.