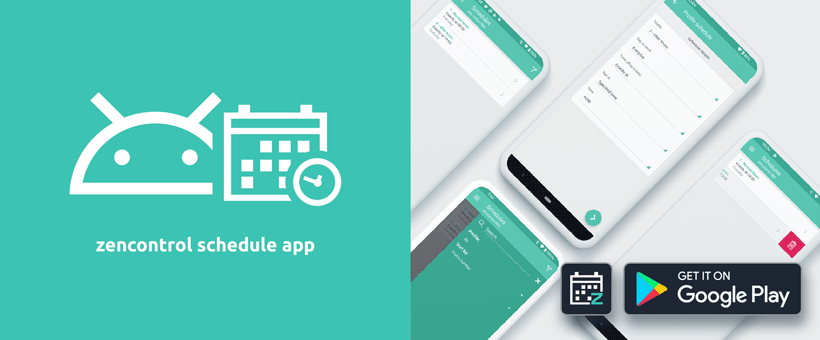 New Schedule app
zencontrol releases new Schedule app for Android.
zencontrol's new Schedule app gives building owners the ability to change the time, days and the occurrence of when profiles are active in the building.

Works with site or tenancies:
Secure
Easy to use
Works remotely
Works with multiple sites
Call profiles multiple times
Support hundreds of schedules
Support holidays, weekday, weekends, days

Download the app today from the Android play store and start building today.

---
Don't know about the zencontrol Cloud?
zencontrol Cloud is an enhancement to standard lighting control. While all zencontrol buildings can operate without a cloud connection, adding cloud control provides a faster and more manageable solution. You can find out more about zencontrol's Cloud system here or discover the possibilities for improving you commercial lighting control system today with zencontrol analytics and sign up today.