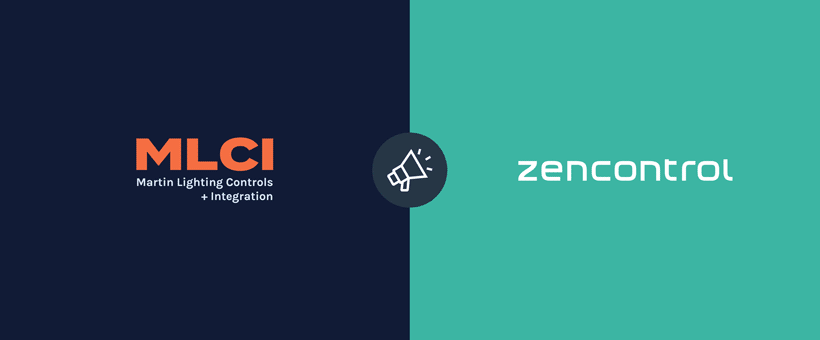 Distributor Spotlight: Martin Lighting Controls + Integration

Introducing our Australian Capital Territory distributor
We touched base with Dale Martin, the director of MLCI and our customer's point of contact to the ACT, to see what drives him.

Q. Tell us what inspired you to get into lighting control?
A. Even before I completed my apprenticeship, I was involved with lighting controls having assisted a number of different integrators within Martin Donnelly for years before I was qualified after I got my license I moved almost immediately into control and haven't looked back.
Q. In the spirit of that thinking, what are you looking forward to in 2021?
A. I am looking forward to working with more contractors, introducing them to this year's new product releases, as I know several them are keen to implement this system and have been waiting for more bases to be covered so they can make the jump.

Q.

What product currently excites you to be able to offer your customers?
A. The Application controller, it's suited to every project, and it's where I see the biggest improvements on a regular basis, because it's all software, need DT8 RGBW control? It's on the controller, need RS-485 control for Somfy blinds? Bam it's on the controller, need an interface between your AV system and the lighting system? TPI and bam it's on your controller. And with all of these there are so many more possibilities that could come in the future, DMX control (rs-485), Air conditioning control (rs-485 or IP). The possibilities are endless. I'm looking forward to what comes next

Q. Given your previous answers it might seem silly to ask but would you share with us your reasons for choosing zencontrol?
A. I partnered with zencontrol because they finally ticked all the boxes where other suppliers had either refused or tried and failed to do so. In my opinion zencontrol was able to combine the best features of several popular legacy systems, and not only implement them well, but improve them. This was closely followed by zencontrol's support system, where I am actually able to get a reply and have my problem solved quickly. Not to mention the options for customisation (which clients always love – e.g., Raiders new training ground custom tablet app).
Q.

Are there any areas where you have found to work well with zencontrol?
A. I've found that large buildings, with multiple tenancies are quite a good niche for zencontrol. No other system is able to traverse all the different areas, while still being able to restrict access to only those that need it. Having this level of access control will be a big motivator for these types of building into the future.
"A system should work as naturally and logically as possible, when done properly, you should never see or notice what it's going on in the background to save energy."

– Dale Martin, Director at MLCI
---

Get in touch:
The team at MLCI look forward to hearing from you:
---
Spotlight: zencontrol distributors
Here at zencontrol we are proud of our constant growth and want to take the opportunity to shine a spotlight on our wonderful distributors. That is why we're dedicating some time to introducing them in a series of news posts, so keep an eye out for more.