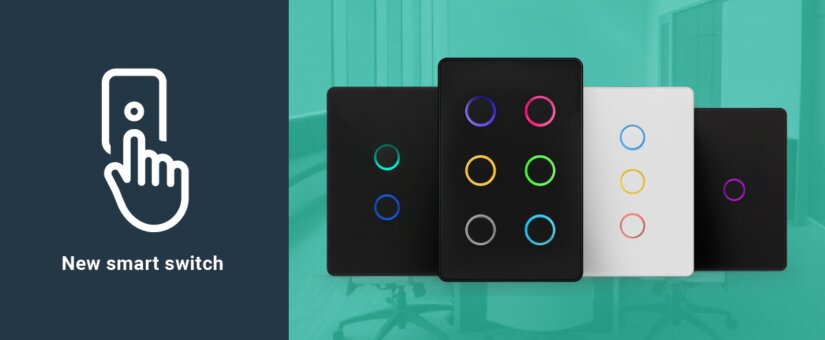 New smart switch
Introducing the smart switch
We are proud to announce the release of our new smart switch range of switches. These switches work with DALI-2 and wireless lighting and are available in a wide range of configurations. The smart switch is a configurable 6 button switch that offers smart and flexible control at your fingertips. Available in black and white, the high quality glass faceplate and anodised aluminium frame are designed to meet the challenging demands of today, with an easy to clean surface.
Intuitive design
With support for DALI-2 and wireless control, this switch panel can be easily customised and set up to meet your control requirements.
Have full control, from one spot.
"Slim, powerful, customisable."
Smart switches can be used standalone, together or as part of a greater system to control dali-2 or Wireless lighting. Follow the link to learn more about our smart switch range.
Explore what the zc-ss has to offer »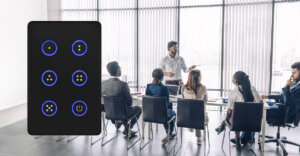 ---
New to Wireless?
Introducing the zencontrol range of wireless lighting control products, built using the only IEC standard for wireless lighting control IEC62386-104. You can read more on the Wireless lighting control page.