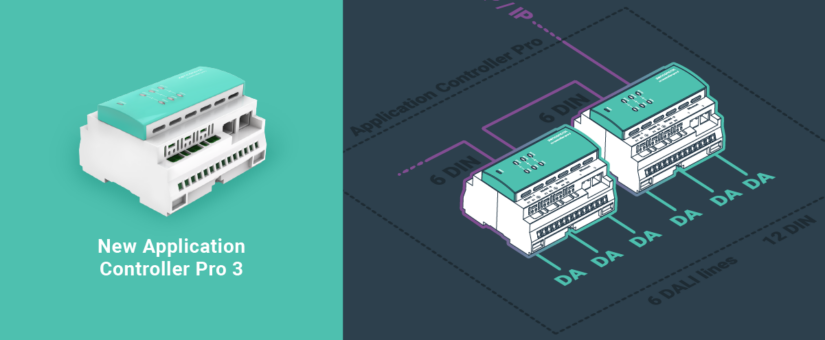 New Application Controller Pro 3
Introducing the zc-controller-pro-3
The latest generation of the application controller continues to evolve with 70% greater processing power, more memory, and greater connectivity.
Speed and Memory
Improved processing speeds mean that the Application controller Pro can support more simultaneous connections and provides improved network performance and reliability.
Increase memory extends the number of push button instances, the number of sequence actions and time schedules available to each controller.
Inbuilt network switch
The new Application controller Pro 3 has an inbuilt 2 port network switch which removes the need for additional hardware in the distribution board. This network switch allows controllers within the DB to be chained together, with the need for only one provisioned external connection.
Integration
The zencontrol development team have been able to build integrations to more platforms than ever before, with even more to come:
TPI V2 with extended functionality
Now includes RS485 integration by default
Native control-4 connectivity
MQTT
Modbus support
The Application controller Pro shares a common platform with the new zc-iot-fc meaning that many of these new features and integrations will be available across wired and wireless networks.
The breakdown:
More Processing Power
Enables Future Integrations
Improved scalability
Wired & wireless integrations