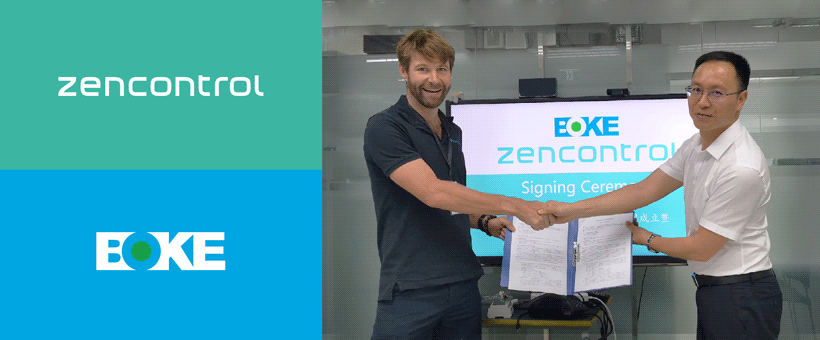 zencontrol and Boke
New joint venture in China
zencontrol and Boke have successfully completed negotiations on a new distribution and sales channel focused on the domestic Chinese market.

The new 60/40 joint venture will create a new Chinese distribution company to promote, sell and distribute zencontrol products throughout China.

Managing Director of zencontrol China, Todd Milliner, looks forward to continuing to run zencontrol manufacturing in China and provide support to the new entity.
"We have worked closely on projects with Boke in the past and

we share the same passion"

–

Todd Milliner, Managing Director of zencontrol China
"China is a

large untapped market

for zencontrol, our agreement with Boke gives us

an excellent path to market with aligned goals"

–

Joshua Newell, Director of zencontrol
---

Who is Boke?
Boke attaches great importance to R&D, production and technological advances since it's foundation in 2010. Boke has formed a complete product line focusing on drivers.

Visit powerboke.com to learn more.
---
About zencontrol
zencontrol is a manufacturer of lighting and control products including Emergency Luminaries, control gear and lighting control systems incorporating DALI. The zencontrol team prides itself on high quality design, manufacture and service. This position is key to our company's continual success, while our innovative capacity allows our products and solutions to stand ahead of the competition.

You can learn more about us here