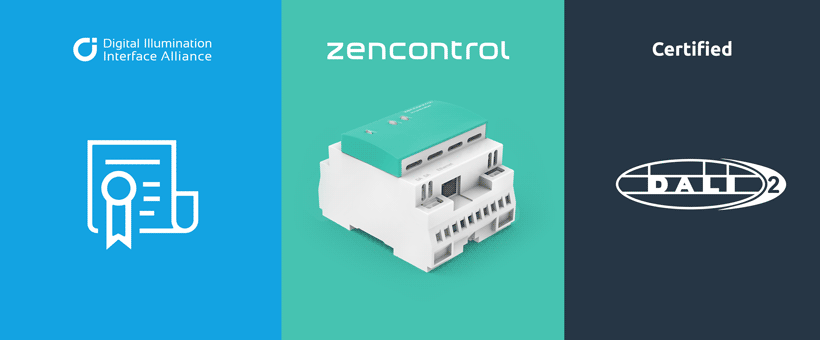 DALI-2 certified Application Controller
The Application controller receives DiiA certification
The zencontrol Application controller is not only built for DALI-2 but is now also certified through the DiiA's certification program.
We are delighted to be part of DALI's exciting progress and being able to offer reliable new products, compliant and certified. You can learn more about DALI-2 certification here or see the Application controller in DiiAs register of DALI-2 products.
Check out the zc-controller Specifications now, or see how it can work as a part of a Standalone control setup.
"DALI-2 certification brings the promise of significantly improved interoperability and additional functionality compared with current DALI version-1 devices in the market."