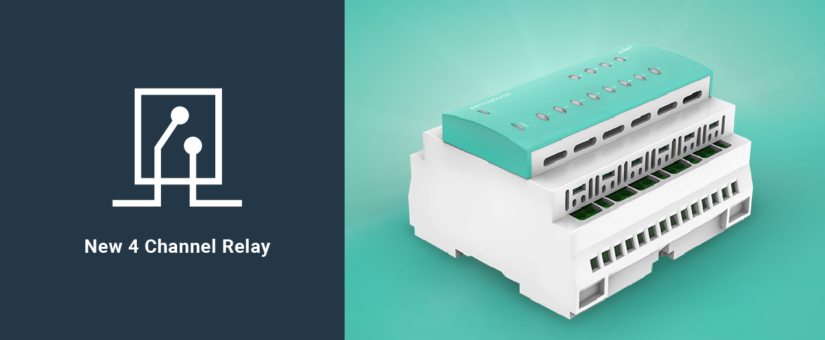 New 4 Channel Relay
Introducing the zc-relay-4
Our new compact relay controller reduces wiring and space required in the distribution board while adding extra control over analogue drivers and other third-party devices.
4 Relay outputs
High inrush current rating to support large loads (492A 1.5mS)
Inbuilt relay test button
LED indicators allow easy identification of relay
Ability to toggle and override the relay state of the device
Support easy one touch commissioning modes on zencontrol application controllers
Control 0-10V or 1-10V devices
Use the 1-10V output to control analogue LED drivers, ballasts, audio amplifiers or any device that can be controlled using 0-10V or 1-10V analogue signals.
Supports up to 8 SELV inputs
The SELV inputs allow for third party devices like fire panels, security systems, building management systems or products to connect as inputs or triggers into DALI-2 systems.
The 4 Channel Relay shares a common platform with the new zc-iot-fc meaning that many of these new features and integrations will be available across wired and wireless networks.