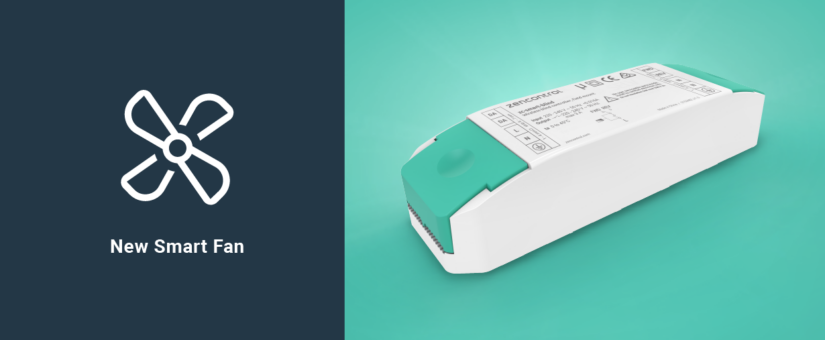 New Smart fan controller
Introducing the zc-smart-fan
Our latest smart fan controller allows simple and easy installation near the fan with field mount housing.
Integration made simple.
4 speed AC fan controller
No complex bridges or interfaces needed
Works with DALI-1 and DALI-2 Controllers
Large pass through terminals blocks for easy wiring.
Suitable for soft wiring systems and with DALI and power connections at the same end. The slim profile of the smart fan controller allows it to fit through a 90mm downlight cut-out for easy installation.
Available as wireless, wired-DALI, or can act as a wireless bridge between wireless and wired installations.
With a zencontrol system, wired and wireless systems work together seamlessly to create a fully functioning building with no compromises. The zc-smart-fan only draws 2mA from the DALI line and can act as a wireless bridge.